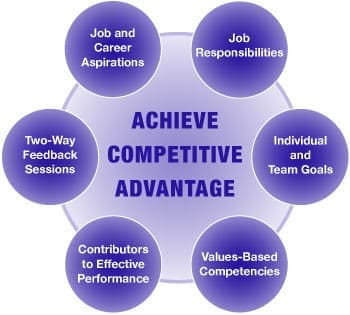 Traditional performance appraisal systems are dead. The most progressive companies have abandoned performance ratings, one-way performance discussions and the antagonism between managers and employees that these approaches foster. Strategic Performance Group can help you join the performance management revolution.
SPG has developed an approach called Dialogue for Success that permits employees to take responsibility for their own performance, while satisfying the need that many employees have for frequent, real-time feedback on their work.
The Dialogue for Success is based on frequent two-way conversations between managers on the following topics.
Performance on primary job/project responsibilities
Achievement of team and individual goals
Employees' strengths and growth opportunities
Contributors and barriers to effective work performance and job satisfaction
Job/career aspirations and development plans to achieve them