Optimize organizational effectiveness and results.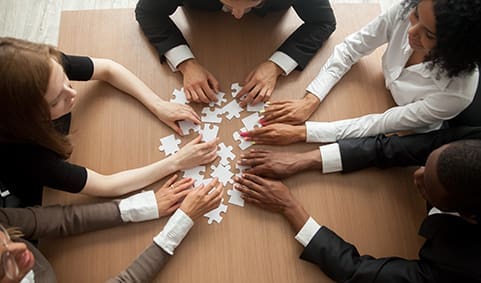 Successful organizations in today's business environment know how to build relationships, processes, strategies, competencies, and infrastructures to optimize organizational effectiveness and results.
Organization development (OD) is a thoughtful process that coordinates an entire organizational system: people, structures, procedures, interactions, roles, technologies, customers, cultures and outcomes. OD involves top management and employees in data gathering and analysis, action planning, and implementation of aligned strategies that expand learning, increase communication and capacity, and lead to measurable change.
The great thing in the world is not so much where we stand, as in what direction we are moving. — Oliver Wendell Holmes